Nurturance Health Team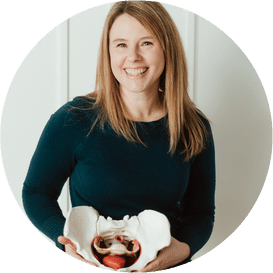 Mandy Rempfer-Kuncio
(she/her)
MScPT, BSc (hons), CAFCI, CD(DONA)
My name is Mandy and I am passionate about the pelvis! I believe the pelvis serves as the foundation for many fabulous things like pregnancy, birth and babies (including 3 of my own). It's our centre of creation. The passion I have for the pelvis led me to become a pelvic health physiotherapist, as well as a birth doula.
In addition to my professional training, I am also motivated by experiences in my own body. Although its taken me some time to look back on it as a positive, I've faced many of my own pelvic health trials… incontinence, prolapse, diastasis recti… I intimately understand the physical challenges and joys that come along with the journey of living life in a female body.
I also love learning, and I spend a lot of time weeding through much of the information I find to synthesize it into something trustworthy, practical and usable for my own life, and not to mention for my work too. Since this is sometimes a lengthy and convoluted process, I love to share the end results in hopes that others can benefit too.
My passion for the pelvis and birth also led me to create the Birth Better series for childbirth preparation and I love speaking and teaching about the pelvis. When I'm not working in the clinic, you will likely see me hanging out with my kiddos and husband (hopefully outside), volunteering as a Girl Guide leader, or moving my body. Physical activity is my fave, in all sorts of forms. And if I'm not outside, I just might be baking!
I have a big dream for a strong world, full of strong families and strong mothers/parents.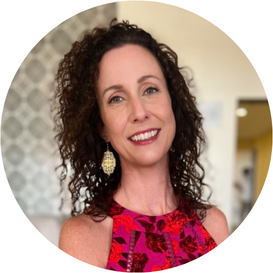 Shannon Bateman
(she/her)
BScPT, CAFCI
My name is Shannon Bateman and my greatest passion is inspiring and empowering women to listen to their bodies, trust their instinct and advocate for themselves. I graduated from Dalhousie University in 2000. I am from the East Coast but made my home here in Edmonton over 20 years ago. My roots really became established with the birth of my twin girls 12 years ago.
I have experience in long term care, pediatrics, and chronic pain among many other client populations and I have always had an interest in women's health. I took my first pelvic physiotherapy course over 10 years ago after my girls made their appearance and revisited it again with gusto in the last 5 years. Having had personal lived experience with many of the changes we experience in our bodies as women, leading up to and past pregnancy, I needed answers to my questions; when I first went back to exercising after the birth of my girls and couldn't do a jumping jack without leaking!
I love teaching and learning and I am always up for a challenge. Completing my yoga teacher training and many other follow up yoga courses has allowed me to have skills to integrate into my physio practice so that I may provide a more holistic approach to care. New ways of thinking, new perspectives and innovative ideas are what keep my going. I am always searching for the next course that will level up my ability to serve others in this area of pelvic health. When I am not learning, I am most likely enjoying time with my girls and my family outdoors, taking on crafty projects, practicing yoga or working on my next book to publish. I am excited to be a part of this amazing team at Nurturance and look forward to meeting and serving you!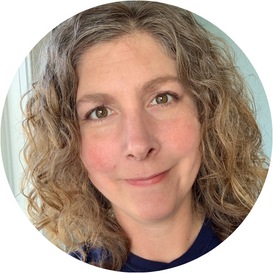 Heather Hill
(she/her)
CD(DONA)
Hi! My name is Heather Hill, and I work with the team at Nurturance Health as their Booking Assistant.  Like all members of our team, I am passionate about supporting women's health, and all things pregnancy, birth, babies and beyond.
In addition to my administrative work with Nurturance Health, I am a Certified Birth Doula (DONA) operating as Balanced Birth Doula, a Yoga Instructor, a Childbirth & Lactation Educator, and Photographer, and I have a Degree in Social Work.  I am happiest when I have found something to nurture, either in my work, my garden, my kitchen or my family.  I have a little acreage near Sherwood Park, with a couple chickens, dog and cat, a garden, and a home with my husband and three kids.  
I look forward to chatting with you along the way on your wellness journey!

Services We Offer
Pre + Post Natal Physiotherapy
Pediatric Incontinence and Pelvic Health Physio
Physiotherapy for Runners
Group and Individual Classes
Book An Appointment with our talented team today!