Nurturance Health Team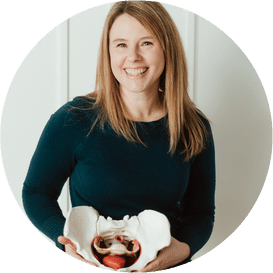 Mandy Rempfer-Kuncio
(she/her)
MScPT, BSc (hons), CAFCI, CD(DONA)
My name is Mandy and I am passionate about the pelvis! I believe the pelvis serves as the foundation for many fabulous things like pregnancy, birth and babies (including 3 of my own). It's our centre of creation. The passion I have for the pelvis led me to become a pelvic health physiotherapist, as well as a birth doula.
In addition to my professional training, I am also motivated by experiences in my own body. Although its taken me some time to look back on it as a positive, I've faced many of my own pelvic health trials… incontinence, prolapse, diastasis recti… I intimately understand the physical challenges and joys that come along with the journey of living life in a female body.
I also love learning, and I spend a lot of time weeding through much of the information I find to synthesize it into something trustworthy, practical and usable for my own life, and not to mention for my work too. Since this is sometimes a lengthy and convoluted process, I love to share the end results in hopes that others can benefit too.
My passion for the pelvis and birth also led me to create the Birth Better series for childbirth preparation and I love speaking and teaching about the pelvis. When I'm not working in the clinic, you will likely see me hanging out with my kiddos and husband (hopefully outside), volunteering as a Girl Guide leader, or moving my body. Physical activity is my fave, in all sorts of forms. And if I'm not outside, I just might be baking!
I have a big dream for a strong world, full of strong families and strong mothers/parents.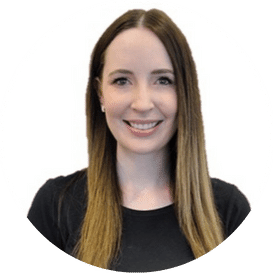 Bonnie Hagan
(she/her)
MScPT, BScN, CAFCI, FDN, CMT
My name is Bonnie and I was born and raised in Edmonton. I graduated from Grant McEwan University with a Bachelor of Science in Nursing in 2013. I spent some time working in oncology, labor and delivery, and postpartum. While working as a Registered Nurse I completed my Master of Science in Physical Therapy, at the University of Alberta. Since finishing my masters I have completed various postgraduate courses and have specialized further in acupuncture, functional dry needling, manipulation, sports rehabilitation and women's pelvic health. It was always a dream of mine to combine my two degrees, and that is where my passion for the pelvis and women's health began. Recognizing the knowledge gap, I am committed to empowering women through their pelvic floor journeys, to get back to living their best lives!
Outside of work, I have always had a love for sports. I have played competitive ringette throughout my life and was a part of the University of Alberta ringette team while earning my degrees. Outside of the rink, you can find me outdoors! I love getting away to the mountains for hiking, biking, or skiing. In my free time, I also enjoy staying active at the gym, traveling the world, checking out new restaurants, and spending time with friends and family. I am so excited to share my passion for health and wellness with you!

Services We Offer
Pre + Post Natal Physiotherapy
Pediatric Incontenance and Pelvic Health Physio
Physiotherapy for Runners
Group and Individual Classes
Book an Appointment with our talented team today!